Argon Dashboard - Free Tailwind Template
Open-Source Tailwind CSS template crafted by Creative-Tim on top of Argon Design - Free product (MIT License).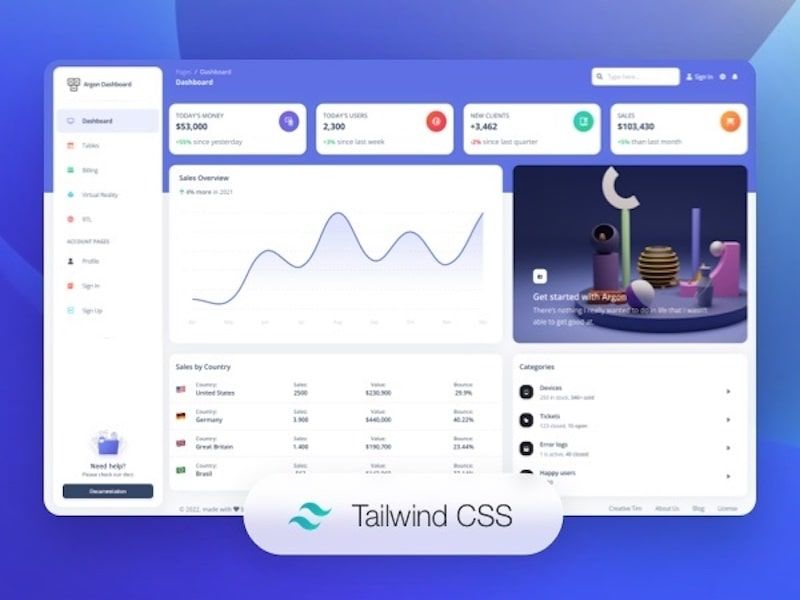 Hello! This article presents Argon Dashboard, a pixel-perfect Tailwind Design crafted and released for free by Creative-Tim. The product comes with 7 sample pages, 50+ UI components, and a permissive license (commercial projects allowed). For newcomers, Tailwind is a utility-first CSS framework used to code mobile-friendly user interfaces with speed. Thanks for reading!
Argon is a completely new product re-built from scratch with an intuitive codebase that can be customized with ease.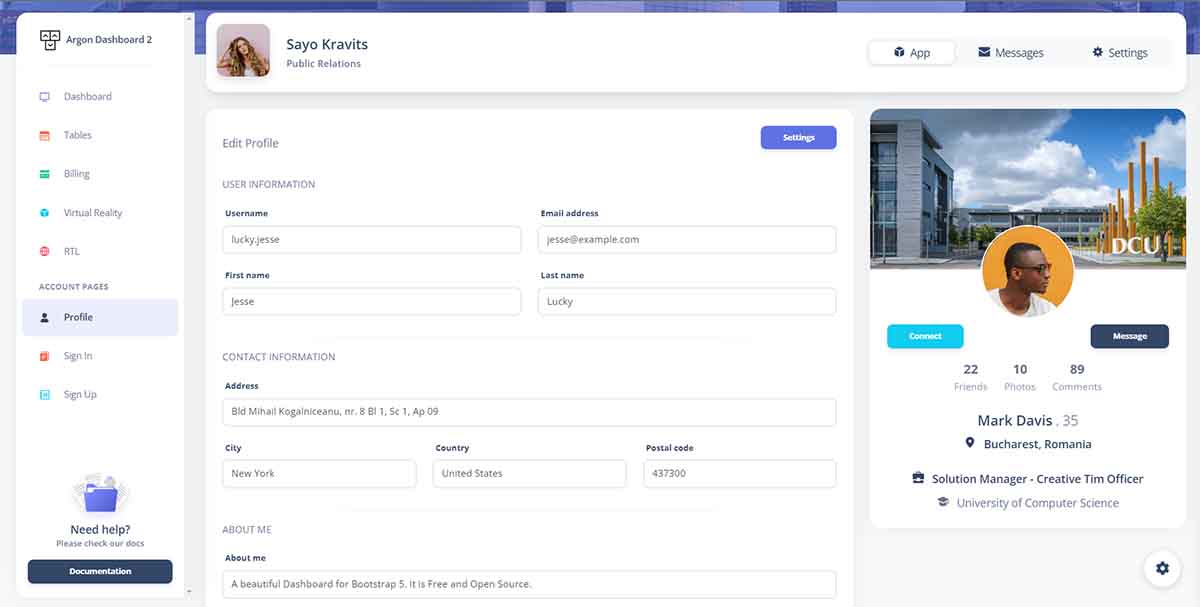 ---