Flask Gradient Able - CI,CD / Open-Source Starter
This material explains how to Go LIVE in minutes with Gradient Able, a popular Flask starter enhanced with database, authentication, DB Tools, and CI,CD flow via Render.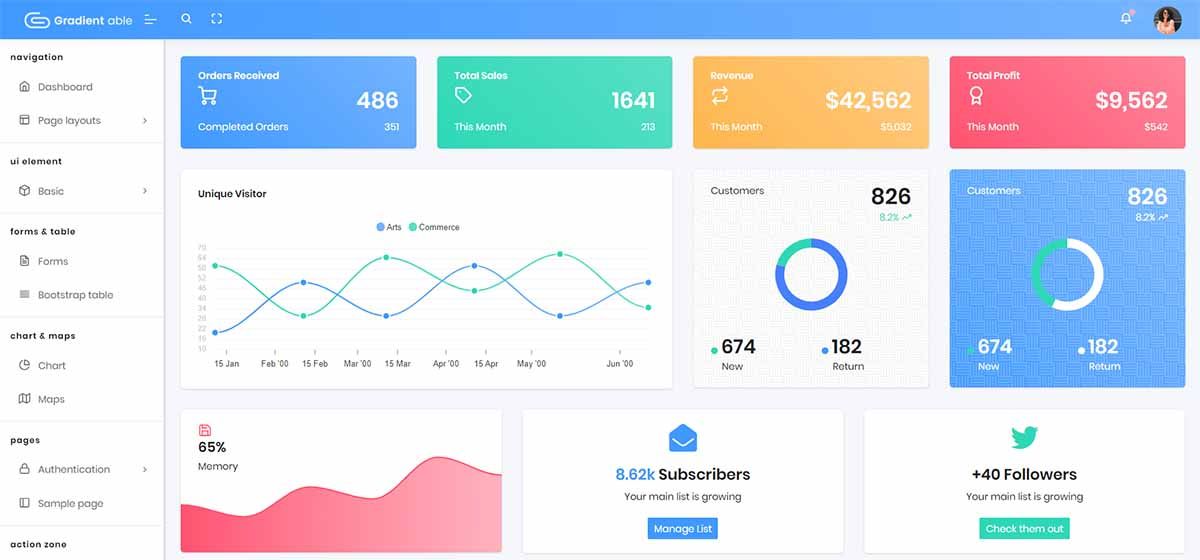 Hello! This article presents the latest features of Gradient Able, an open-source seed project crafted on top of a Flask. The product comes with authentication, database, and CI,CD flow via Render. For newcomers, Flask is a leading backend framework actively supported and versioned by programming experts. Thanks for reading!
Gradient Able Bootstrap Lite is the most stylized Bootstrap 5 Admin Template, around all other Lite/Free admin templates in the market. It comes with highly feature-rich pages and components with fully developer-centric code.
---