Free Bootstrap Template - Severny
Open-Source Bootstrap template crafted by WrapPixel agency - Severny Admin Lite is released under the MIT License.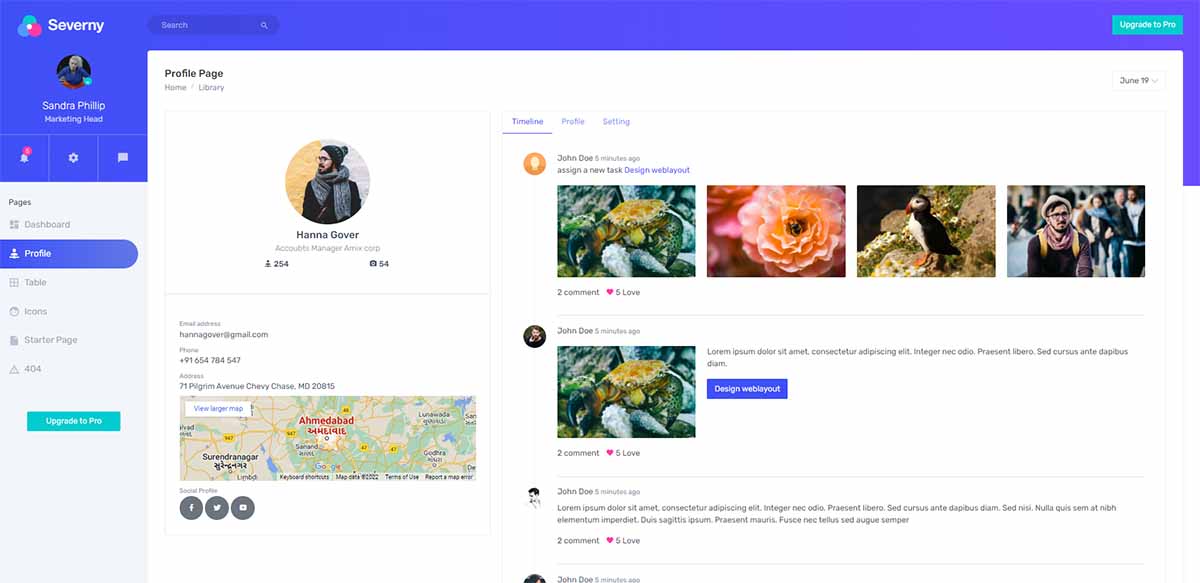 Hello Coders! This article presents Severny, a modern Bootstrap Dashboard Template crafted and released for free by WrapPixel agency. The product comes with a distinct design, a permissive license, and active versioning. For newcomers, Bootstrap is a leading CSS/JS framework used to code responsive user interfaces with speed. Thanks for reading!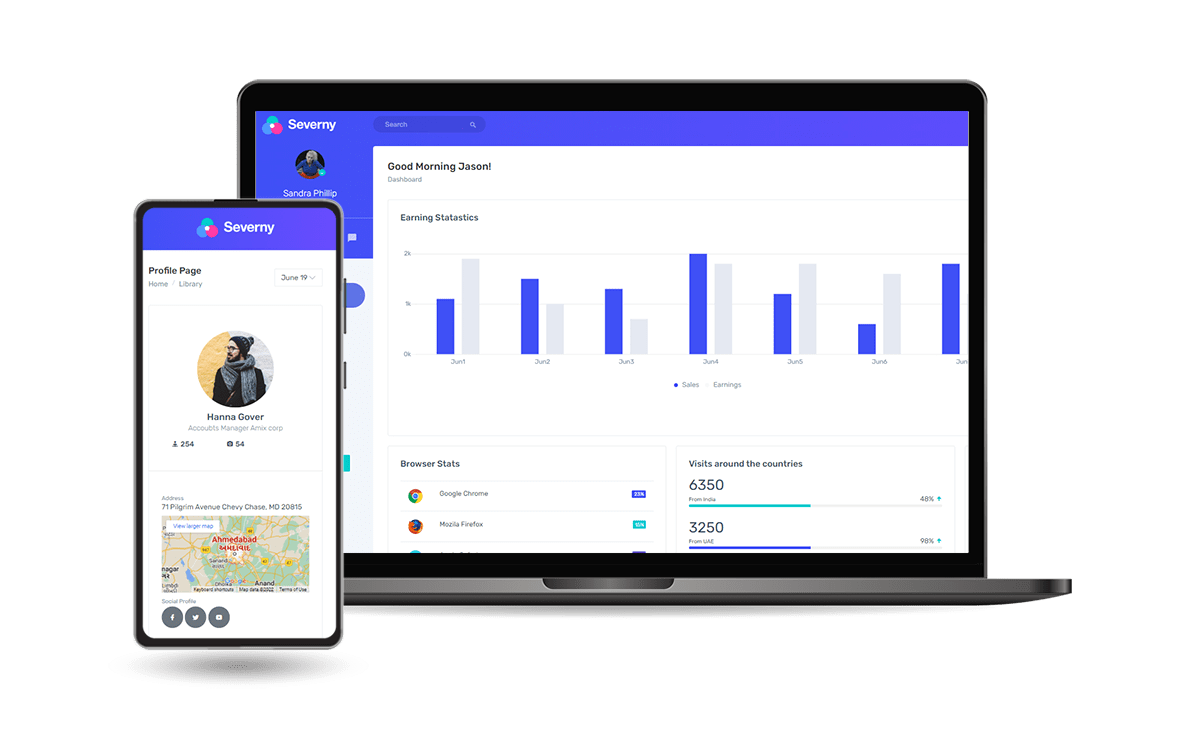 Severny Admin Lite is a basic yet very useful bootstrap 4 dashboard template for your projects. If you are looking for a modern yet clean admin template for your backend project. Severny Admin is the right choice for you.
Having a clean and modern look for your backend project this particular free bootstrap 4 admin template for web applications gives you easy customization options.
Sample Pages - If you want to get inspiration or just show something directly to your clients, you can jump-start your development with our pre-built example pages.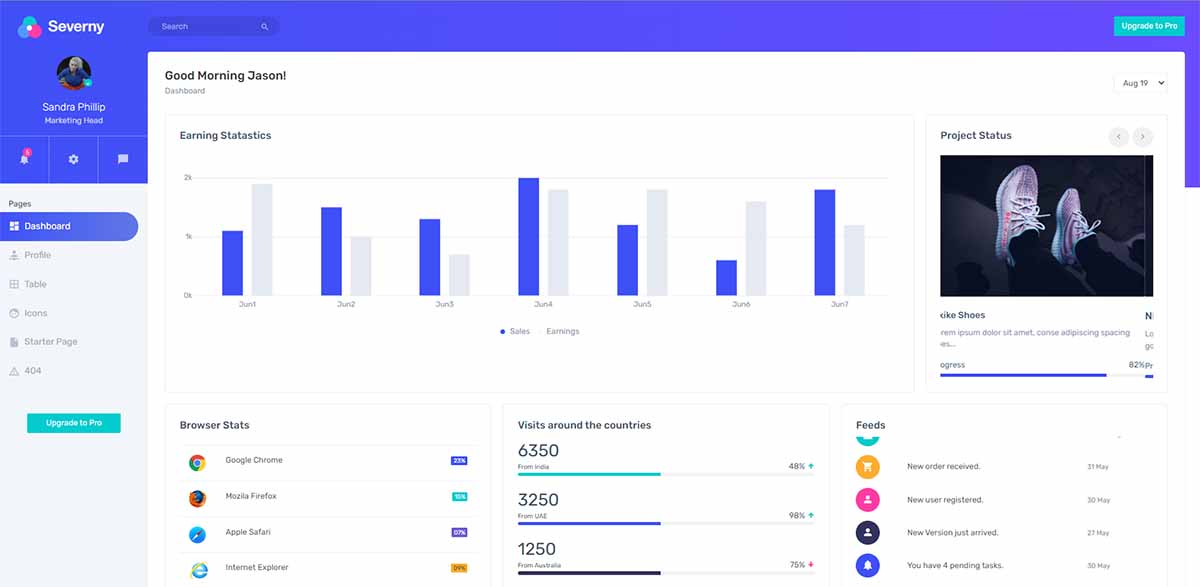 ---
Severny Admin Lite - UI tables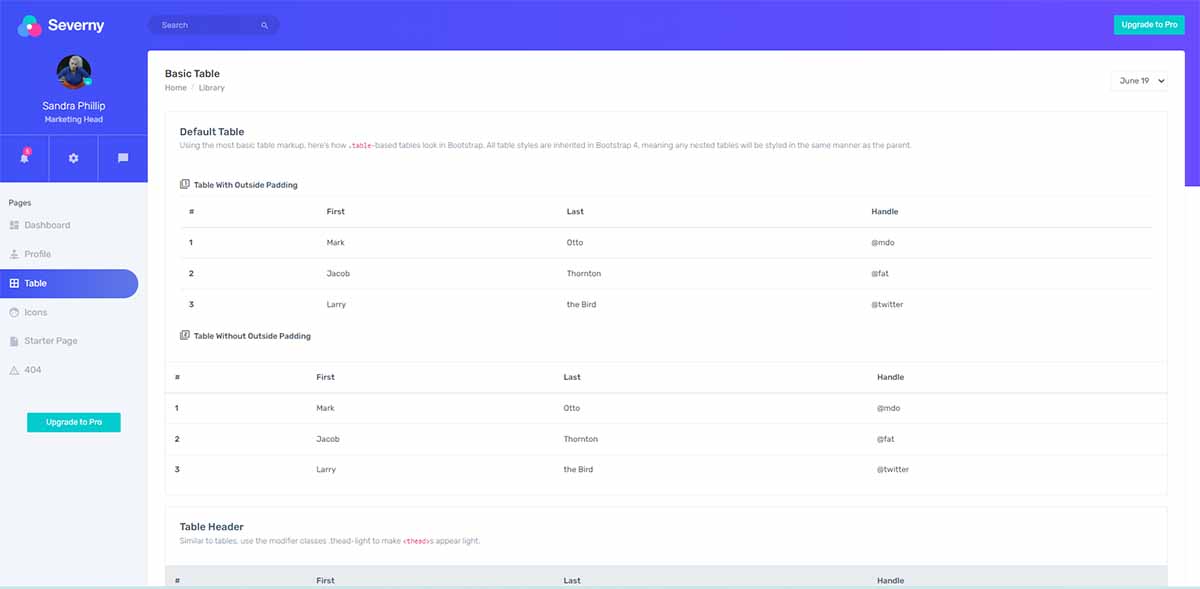 ---
Thanks for reading! For more resources please access:
Severny PRO comes with 6 awesomely designed demos that offer the template a lot of versatility. The product also brings to the table clean and creative landing pages as well as 6 pre-defined color skins designed using a calm soothing color palette that's easy on the eyes, and perfect for all kinds of data visualizations and backend management.