Free MUI Dashboard - Vision UI
Open-Source MUI Template crafted by Creative-Tim on top of a pixel-perfect design - Vision UI is released under the MIT license.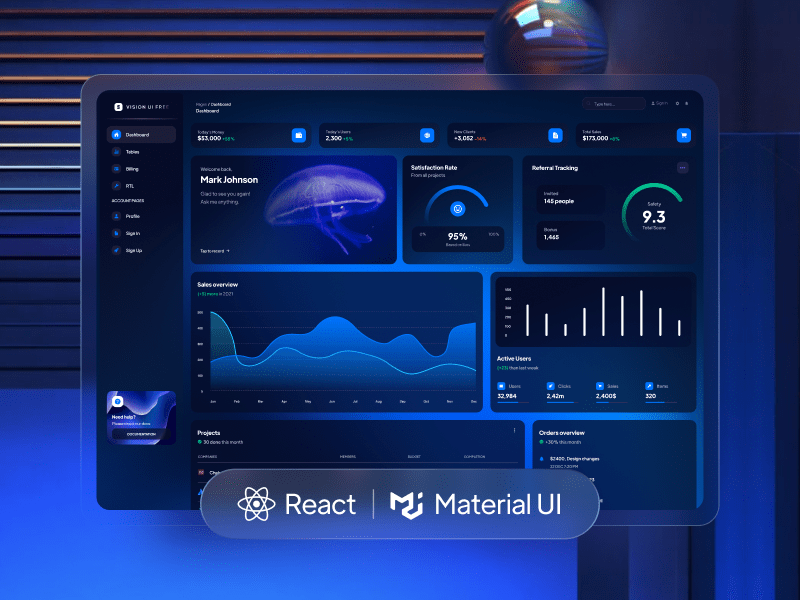 Hello! This article presents Vision, an open-source MUI Template crafted and released for free by Creative-Tim. The product comes with 7 sample pages, 70 UI components, a permissive license and active versioning. For newcomers, React is a leading JS library used to code interactive user interfaces baked by Facebook.  Thanks for reading!
Vision UI Dashboard React is built with over 70 frontend individual elements, like buttons, inputs, navbars, navtabs, cards or alerts, giving you the freedom of choosing and combining.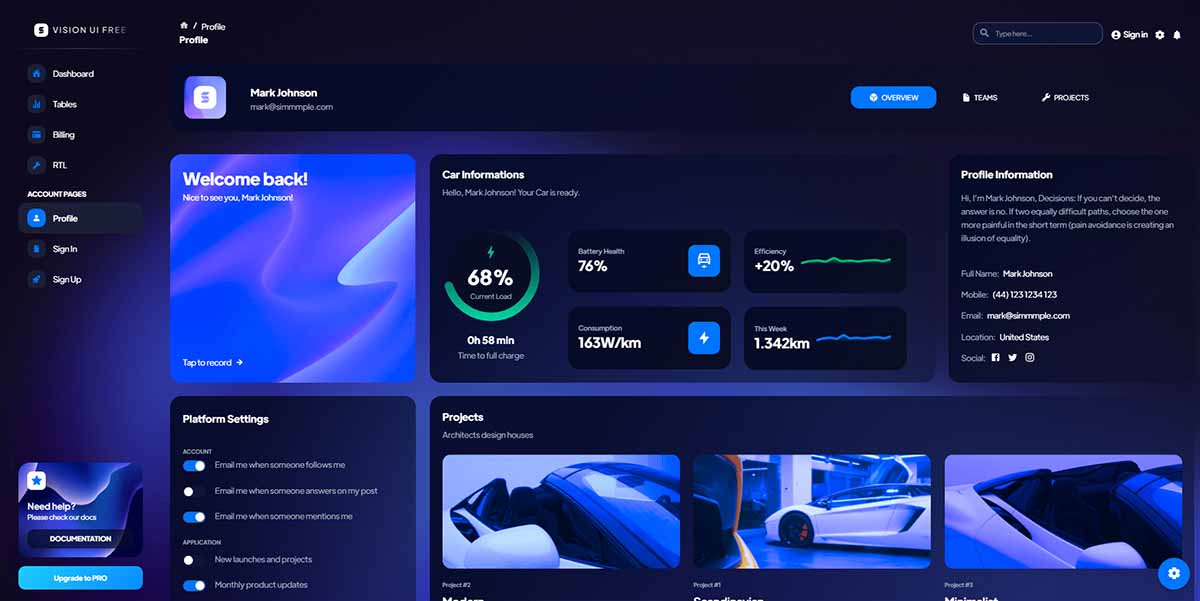 ---