Laravel Livewire Soft UI (free product)
Open-Source starter crafted in Laravel and Livewire on top of Soft design - product is actively supported by Creative-Tim.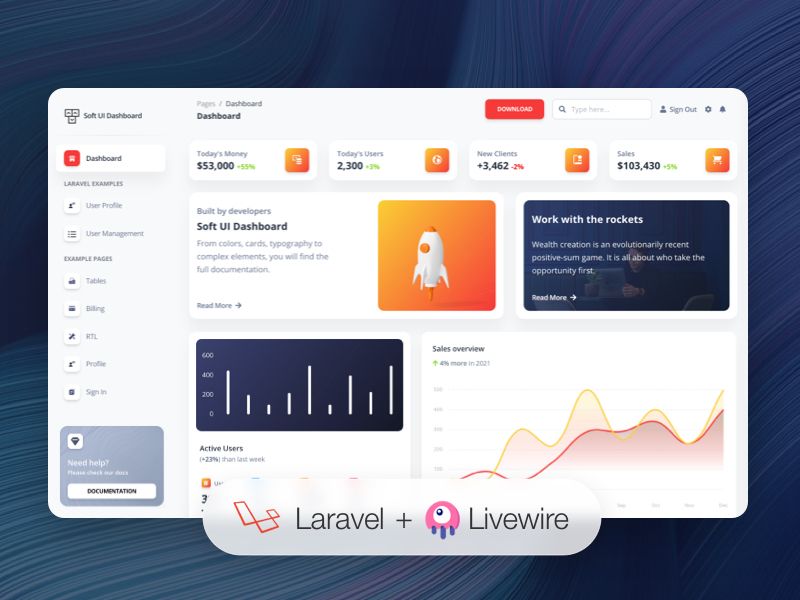 Hello! This article presents Soft UI Dashboard, an open-source starter crafted by Creative-Tim in Laravel and Livewire on top of a modern, Bootstrap 5 design. The product can be downloaded from Github and based on the permissive license, the sources can be used in commercial projects or eLearning activities. For newcomers, Laravel is a leading backend framework actively supported and versioned by programming experts.  
Soft UI Dashboard Laravel Livewire comes with dozens of handcrafted UI elements tailored for Bootstrap 5 and an out-of-the-box Laravel backend.