React Soft Dashboard - New Version & LIVE Deploy
This open-source React Starter has been updated to the latest UI Version from Creative-Tim. Starting with this version, the product can be deployed using Drag & Drop.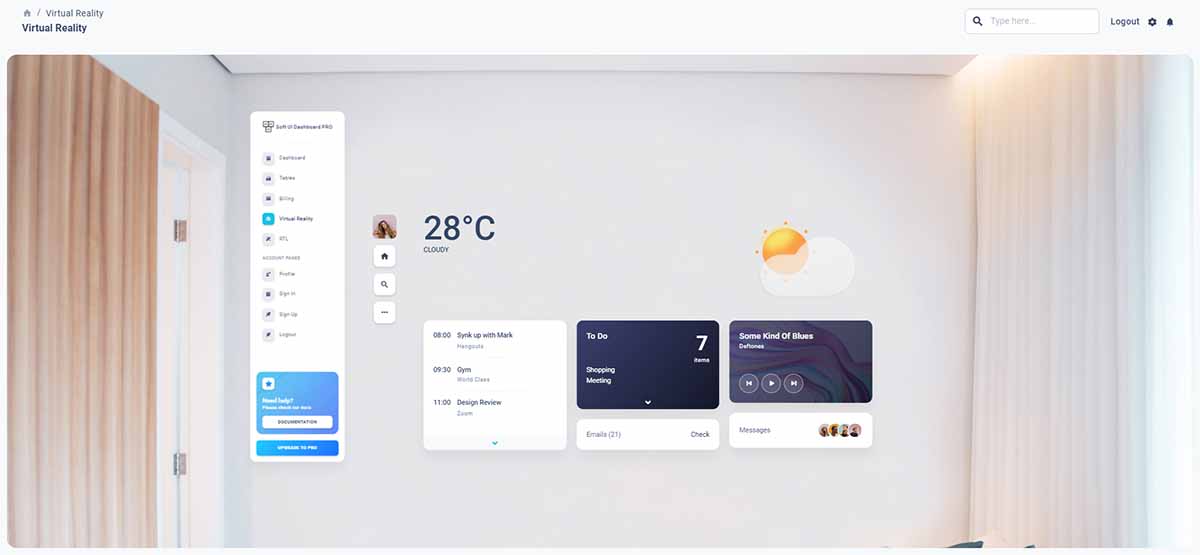 Hello! This article mentions the latest update of Soft Dashboard, an open-source full-stack project powered by React and NodeJS. The UI now uses the latest version provided by Creative-Tim and also supports Drag & Drop deployment using the LIVE Deployer Service. Thanks for Reading!
For newcomers, Soft UI Dashboard is a modern design crafted and released for free by Creative-Tim. The product is built with over 70 frontend individual elements, like buttons, inputs, navbars, nav tabs, cards, or alerts, giving you the freedom of choosing and combining.
---
Video Transcript
This open-source starter provides JWT authentication managed by a simple NodeJS API Server (also free)
✅ Modern Stack: React & Node JS
✅ Simple API, JWT Authentication
✅ 50+ UI Components, 7 Sample Pages
✅ MIT License, free support
✅ Compatible with LIVE Deployer (Drag & Drop service)
If you want to get inspiration or just show something directly to your clients, you can jump-start your development with our pre-built example pages. You will be able to quickly set up the basic structure for your web project.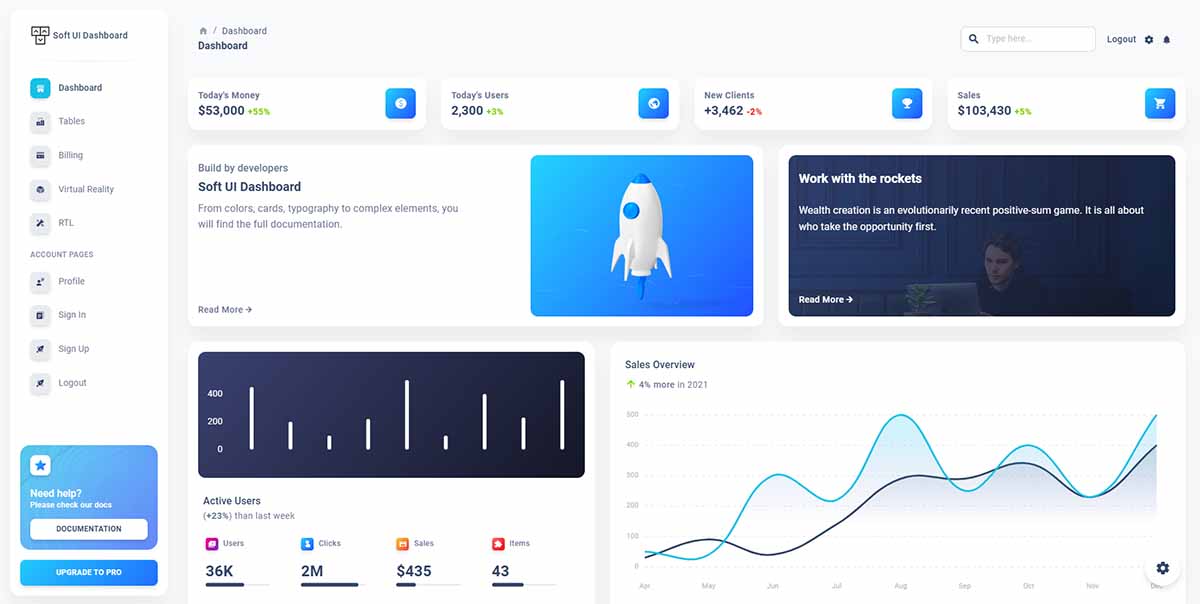 ---
React Soft Dashboard - Profile Page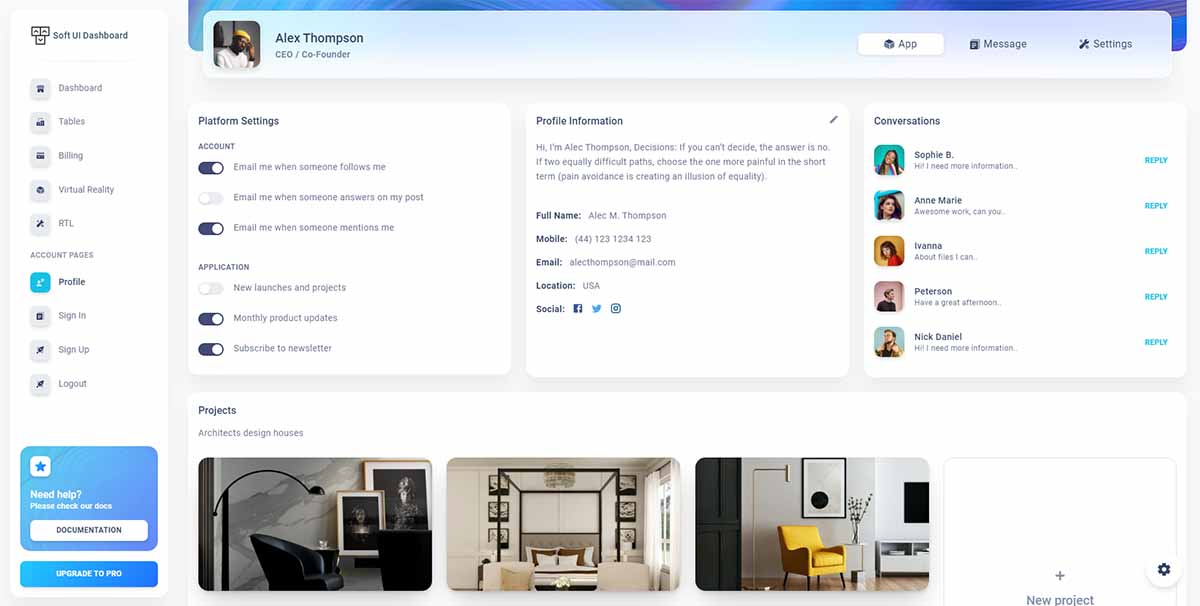 ---
React Soft Dashboard - Billing Page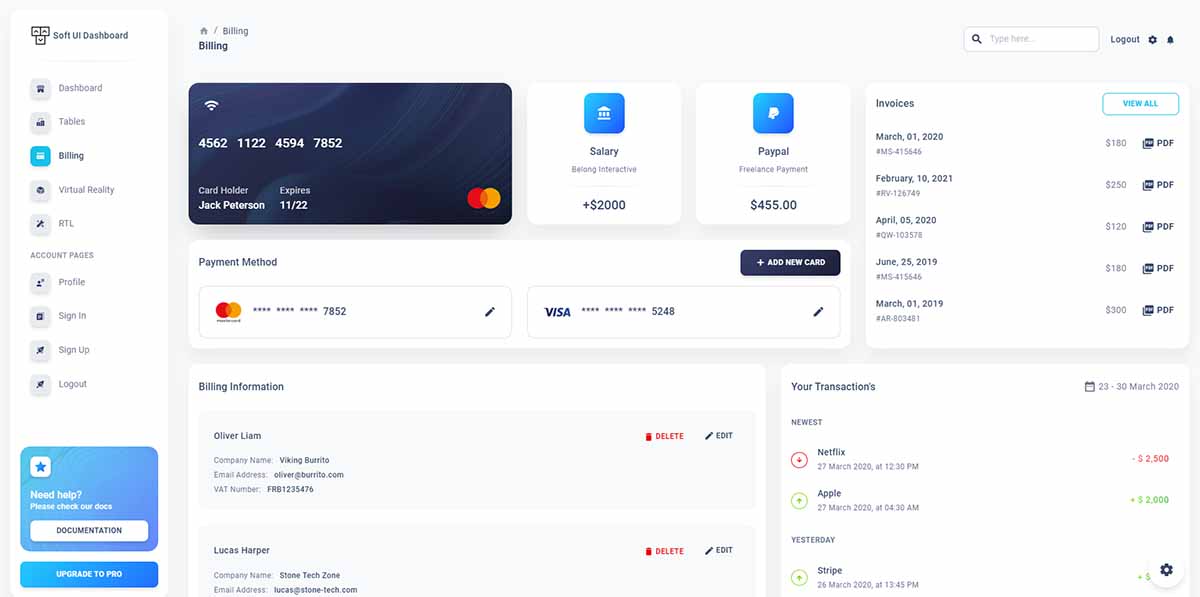 ---