Vue Argon Dashboard - Free Product
Open-Source Vue Dashboard crafted by Creative-Tim on top of Argon Design and Bootstrap - Free Product (MIT License).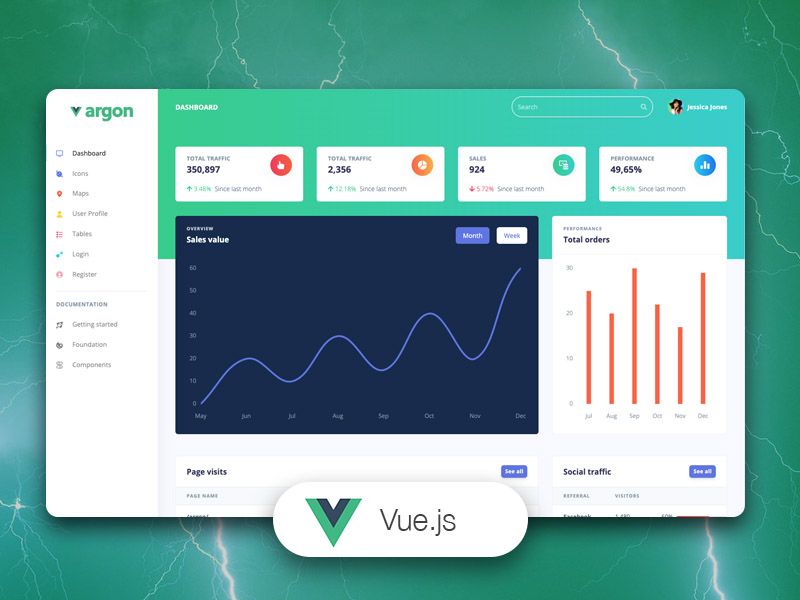 Hello! This article presents Argon Dashboard, an open-source Vue Template crafted by Creative-Tim on top of Vue.js. The product comes with 7 sample pages, 100+ UI components, active versioning ,and a permissive (MIT) license. For newcomers, Vue is a leading JS Framework for coding interactive user interfaces quickly. Thanks for reading!
Start your development with a Dashboard for Bootstrap 4 and Vue.js. It is open source, fand ree and it features many components that can help you create amazing websites.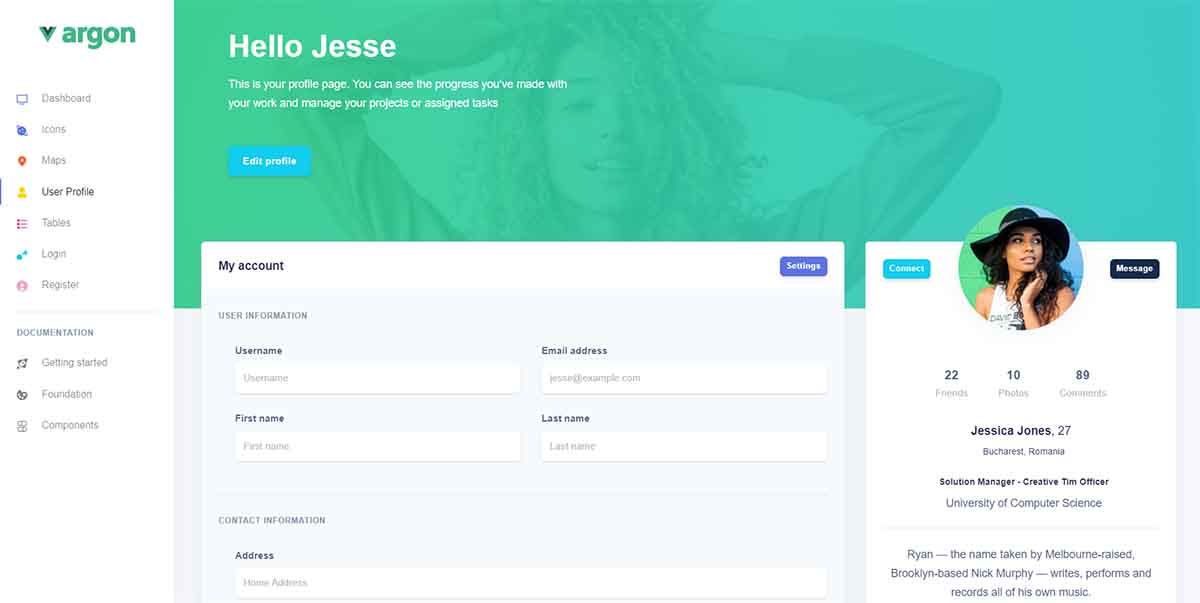 ---