Django Berry - Open-Source, Deployment-ready Starter
Open-source Django project crafted on top of Berry Dashboard, an open-source Boostrap 5 design from CodedThemes - Provides authentication, CI/CD flow, and Docker Support.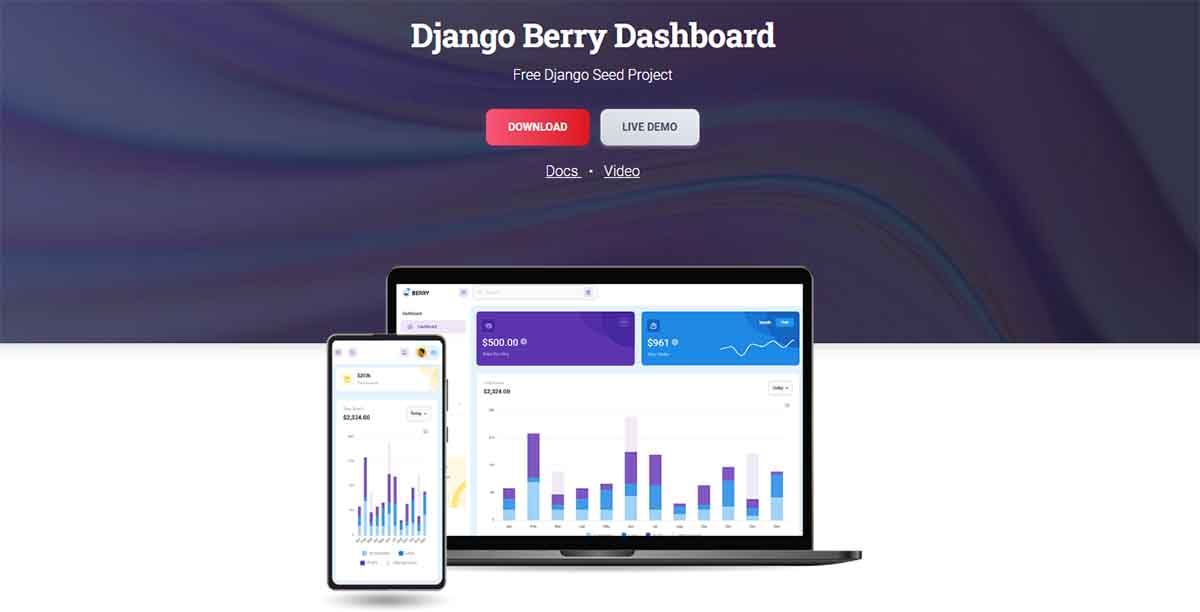 Hello! This article presents Berry Dashboard, the latest Django Starter listed on AppSeed. The product can be downloaded from GitHub (MIT License) and comes with some nice features: Bootstrap 5 design, Authentication, admin section design covered, and CI/CD flow via Render. Thanks for reading!
For newcomers, Berry is designed to deliver the best possible user experience with highly customizable feature-rich pages - Crafted on top of Bootstrap 5 by CodedThemes.
---